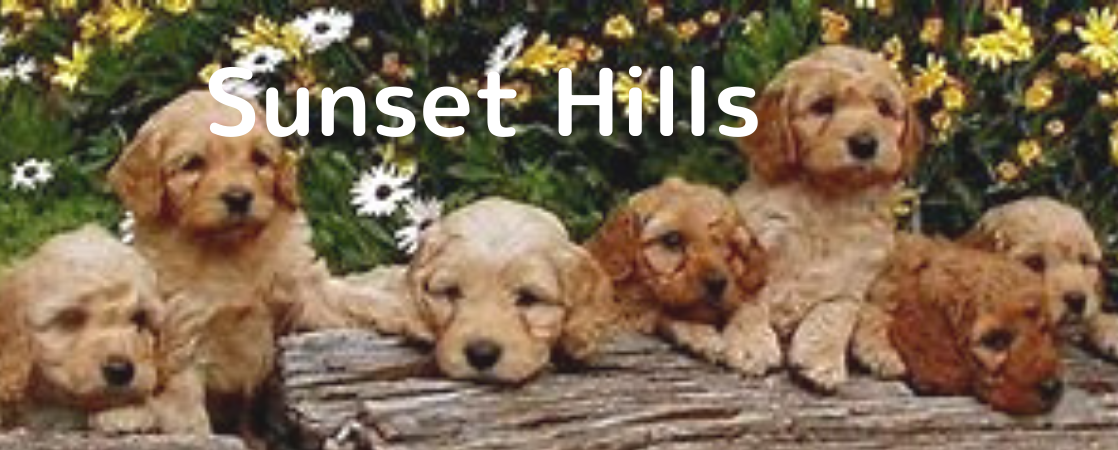 Sunset Hills welcomes you!
You will find available some of the most beautiful allergy and asthma friendly Australian Labradoodles for sale as family companion pets and breeding stock.
Our Family Care Home Program
Our breeding centre is dedicated to the development and breeding of the multi-generation Australian Labradoodle.
The majority of our breeding dogs live with our carefully selected care homes as their family pets here in South Australia. This is one of the many ways we ensure our puppies come from the best possible sires and dams who have already proven their success living as adored family pets themselves. Temperament and trainability are a very important consideration with our family.
You will find in your research of the breed that our breeding stock is some of the best Australian Labradoodles to be found in the world.
Assurance of Quality
Sunset Hills goal has been and continued on in providing beautiful, well figured, healthy, genetically sound, well rounded, excellent temperament, allergy and asthma friendly dogs to families and breeders throughout Australia and around the world.
Sunset Hills is proud to be Australia's leading Australian Labradoodle breeder with one of the most rigorous and complete health testing programs in the country. We have strong confidence about our investment of genetically sound, and healthy lines to the Australian Labradoodle breed and its future health.
Thank you for visiting Sunset Hills website. If you have any enquiries, please feel free to contact us at any time.